"Page last revised December 4, 2001
CLICK ON IMAGE BELOW TO CHECK ON PUPPET SCRIPT CD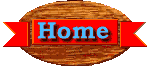 Dr. Ferry claims no originality for these sermons. However, every sermon posted here has been preached from the pulpit of Churches he has pastored.





GENESIS
Genesis 6:11-13; 7:1
"NOAH: FATHER WHO SAVED HIS FAMILY"
Genesis 12:1-8
"FOLLOW THAT DREAM"
Genesis 18:1-15 or Romans 4:18-25
"FOR LAUGHING OUT LOUD!"
Genesis 27:1-38
"LEARNING TO BLESS OUR CHILDREN"
Genesis 37:19
"JOSEPH: DREAMS-DUNGEONS-DIADEMS"
Genesis 39:1-12
"UNSINKABLE PEOPLE"

EXODUS
Exodus 3:1-5,12,14
"WINNING IN THE WILDERNESS"
Exodus 3:13-15 (NRSV); John 8:58 (NRSV)
"THE GREAT I AM"
Exodus 8:8-10
"WHAT ARE YOU WAITING FOR?"
Exodus 19:3-6; I Peter 2:1-2,9
"BE HOLY"
Exodus 32:7-11, 13-14; I Timothy 1:12-17; Luke 15:1-32
"COME JUST AS YOU ARE"

NUMBERS
Numbers 6:22-27
"THE POWER OF THE BLESSING"

DEUTERONOMY
Deuteronomy 1:1-8
"PROMISING STATEMENTS TO FAILURES (LOSERS)"
Deuteronomy 14:22-28
"A CHURCH FULL OF REJECTS!"

JOSHUA
Joshua 5:13-15
"FACING THE CHALLENGE"
Joshua 14:6-12
"I WANT THAT MOUNTAIN!"

RUTH
Ruth 1:16-17
"RUTH: THE ROMANCE OF REDEMPTION"

I SAMUEL
I Samuel 3:1-10
"SPEAK, YOUR SERVANT HEARS"
I Samuel 25:3
"THE WOMAN WHO MARRIED THE WRONG MAN"

2 SAMUEL
2 Samuel 9:1-7, 13
"GRACE THAT HEALS!"
2 Samuel 15:1-5, 18:5-9, 14, 33
"THE REBEL LOVER"

I KINGS
I Kings 16:30-33
"AMERICA: PORTRAIT OF PAGANISM"
1 Kings 18:44
"AN OPTIMISTIC OPTIMIST"

II KINGS
II Kings 9:36
"THE LOYALTY OF DOGS"

I CHRONICLES
I Chronicles 16:8-11, 23-25, 28-29
"WILL THIS WORSHIP SERVICE GLORIFY GOD?"

NEHEMIAH
Nehemiah 2:11-20
"THE OTHER SIDE OF GLORY"

ESTHER
Esther 4:16
"ESTHER: CROWNED IN CRISIS"

JOB
Job 4; Psalm 103.10
"IS IT PAIN OR IS IT A PUNISHMENT?"
Job 38:1-21; Hebrews 11:1
"Oh Man, Who Art Thou?"

PSALM
Psalm 27:1-6
"JESUS WANTS YOU TO HAVE TRUE JOY"
Psalm 28
"GOD IS MY ROCK"
Psalm 100:1-5
"PRAISING THE LORD IS NECESSARY"
Psalm 119:65-72
"PAIN -- GOD'S MEGAPHONE"

PROVERBS
Proverbs 2:1-7
"THE LAW OF WISDOM"

Proverbs 25:6-7; Luke 14:1, 7-14
"OH LORD, IT'S HARD TO BE HUMBLE"
Proverbs 29:18
"CONNECTING WORSHIP AND VISION"

ISAIAH
Isaiah 2:1-5; Romans 13:8-14; Matthew 24:36-44
"A DISTANT LIGHT"
Isaiah 6:1-8; Luke 5:1-11
"HOW DO YOU ACT IN THE PRESENCE OF THE QUEEN?"
Isaiah 35:1-10; James 5:7-10; Matt. 11:2-11
"A SEASON OF GLAD EXPECTATION"
Isaiah 40:1-11; Mark 1:1-8; 2 Peter 3:8-14
"THE GET-READY MAN"
Isaiah 61:1-4
"A NEW LOOK FOR A NEW YEAR"

JEREMIAH
Jeremiah 1:4-10
"THREE DEADLY WORDS"
Jeremiah 17:5-10
"WHAT ARE YOU SITTING ON?"
Jeremiah 28:1-9
"RESPONDING INSTEAD OF REACTING"
Jeremiah 33:14b-16
"TINSEL FOR TWIGS"
Jeremiah 33:14-16
"A PRE-CHRISTMAS FAITH"

EZEKIEL
Ezekiel 34:11-16, 20-24
"WHEN THE SHEPHERDS EAT THE SHEEP"
Ezek. 34:11-16,20-24; Matt. 25:31-34; I Cor. 15:20-28
"CELEBRATING CHRIST THE KING"

DANIEL
Daniel 1:1-7
"SPIRITUAL GATORADE"

JONAH
Jonah 3:1-5, 10
"THE DAY GOD REPENTED"

MICAH
Micah 6:6-8
"WHAT GOD REQUIRES OF YOU"

ZECHARIAH
Zechariah 14:2-3
"ISRAEL & THE PLO PEACE PACT"

MATTHEW
Matthew 1:18-25
"YOU SHALL CALL HIS NAME JESUS"
Matthew 2:1-18
"THE THREATENING BABY"
Matthew 3:1-12
"PREPARING THE WAY"
Matthew 3:13-17
"THE BAPTISM OF JESUS"
Matthew 3:13-17
"LORD, WHEN YOU CAME DOWN TO THE JORDAN"
Matthew 3:13-17
"WHY JESUS WAS BAPTIZED"
Matthew 6:14-15
"FORGIVEN"
Matthew 6:31-32
"GETTING THE CLAY OUT OF THE MACHINERY: FEAR"
Matthew 7:1-7
"A BETTER UNDERSTANDING"
Matthew 7:24-27
"TWO BUILDERS"
Matthew 7:26-27
"DOCTRINE BUILT ON SAND"
Matthew 11:2-11
"ARE YOU THE ONE WHO IS TO COME?"
Matthew 13:3-23
"BASIC TRAINING PROGRAM"
Matthew 13:3-23
"SOWING THE SEED"
Matthew 14:13-21
"WHERE ARE YOUR LOAVES AND FISHES?"
Matthew 14:22-33
"WALKING ON THE WATER"
Matthew 21:1-9
"KING FOR A DAY"
Matthew 21:10-17
"AN ANGRY CHRIST?"
Matthew 22:15-22
"LIKE PARENT, LIKE CHILD"
Matthew 22:34-48
"JESUS AND SADDAM HESSIAN"
Matthew 23:1-12
"DIAMONDS FALLING FROM YOUR LIPS"
Matthew 24:9-13
"ENDURANCE"

MARK
Mark 1:12-15
"FACE TO FACE WITH THE TEMPTER"
Mark 1:15
"GOD'S TIME"
Mark 1:23-28
"WHAT GETS INTO PEOPLE?"
Mark 4:35-41
"WHEN THE STORMS OF LIFE ARE RAGING"
Mark 8:27-38
"What is YOUR Answer?"
Mark 8:31-38
"THE ULTIMATE SUCCESS FORMULA"
Mark 9:2-9
"FACE TO FACE WITH GOD"
Mark 9:38-50
"A Shared Faith - Shared Lives - A Shared Meal"
Psalm 118: 1-2, 19-29; Mark 11: 1-11
"HOW LONG WILL THE HOSANNAS LAST???"
Mark 11:1-11; Phil. 2:5-11
"THE REAL MEANING OF PALM SUNDAY"
Mark 11:1-11; Phil. 2:5-11
"A DATE WITH DESTINY"
Mark 12:1-12
"GOD'S VAST WAGER"
Mark 14:1-15:37
"WHO COULD FORGET THAT?"

LUKE
Luke 2:1
"DECREES AND DIALOGUES "
Luke 2:52
"THE 25TH OF DECEMBER"
Luke 3:6
"NO ESCAPE CLAUSE"
Luke 4:14-21
"JESUS AND THE LAKE WOBEGON EFFECT"

Luke 4:21-30
"THE ENTIRE PICTURE"

Luke 5:1-11
"CHRIST HAS NO ONE BUT US"
Luke 5:1-11
"PETER, ARE YOU READY TO FOLLOW?"
Luke 10:1-12
"TRAVELING LIGHT"
Luke 10:38-42
"LIVING SMART"
Luke 11:1-13
"ON KNOWING WHAT'S BEST FOR YOUR KIDS"
Luke 12:16-21
"BUILD BIGGER BARNS?"
Luke 13:22-30
"NARROW DOORS--LIMITLESS HORIZONS"
Luke 14:1,7-14
"GOD LOVES AN UNDERDOG"
Luke 14: 25-33
"HASTY TRANSACTIONS AND PAINFUL LOSSES"
Luke 15:1-10
"LOST IN AMERICA"
Luke 15:13a
"THE RADIANT BETRAYAL"
Luke 15:11-24
"FATHER, I HAVE SINNED"
Luke 15:18-21
"WHAT IS FREEDOM?"
Luke 17:5-10
"MORE THAN MEETS THE EYE"
Luke 17:11-19
"A THANKFUL PRESENCE"
Luke 19:1-10; Romans 12:1-3; Exodus 2:1-10
"WHY CHANGE IS POSSIBLE"
Luke 19:11-27
"DON'T APOLOGIZE FOR SUCCESS"
Luke 24:13-35
"FOOTBALL SEASON IS HERE AGAIN. (TIME OUT)"
Luke 24:13-35
"MEETING JESUS ALONG THE WAY"

JOHN
John 1:1-5, 9-17
"A STRING AROUND OUR FINGER"

John 1:7
"THE DIFFERENCE BETWEEN HEAVEN AND HELL"

John 1:6-8, 19-28
"HIS NATURE IS LIGHT"
John 1:29-42
"FINDING JESUS"
John 1:35-42a
"THE ANDREWS OF THE WORLD NEEDED"
John 2:1-11
"ABOUT MIRACLES"
John 6:1-15
"LORD, WHAT A BOUNTIFUL GOD!"
John 6:15-21
"WHEN THE ROWING GETS TOUGH"
John 6:24-35
"WHAT ARE YOU WORKING FOR?"

John 6:35
"THE GLEE OF GOD"
John 6:35, 41-51
"EAT AND LIVE"
John 6:64-71
"DEFEATING BETRAYAL & REJECTION"
John 8:36
"HOW FREE IS FREEDOM?"
John 9:1-7; James 1:2-4
"CREATIVE SUFFERING"
John 10:10
"BE HAPPY"
John 11:1-54; John 14:15-26
"THE LIMITATIONS OF THE INCARNATION"
John 14:1-3
"WHAT I BELIEVE ABOUT HEAVEN--THE PLACE"
John 14:1-14
"EATING COLD GRITS"
John 14:6
"THE WAY, THE TRUTH, THE LIFE"
John 14: 15-21
"I WILL NOT LEAVE YOU WITH NO COMFORT "
John 16:5-15
"THE PROMISE OF A HELPER"
John 16:16-24
"THE AGONY, THEN THE ECSTASY"
John 17:17
"WHAT IS TRUTH"
John 20:19-31
"A NEW KIND OF FAITH"

ACTS
Acts 1:6-7
"CONCERNING THE SECOND COMING OF CHRIST"
Acts 2:1-21
"BATTERIES NOT INCLUDED"
Acts 2:1-21; John 15:26-27; 16:4b-11
"NEVER ABANDONED"
Acts 2:42-47
"STRANGLERS OR WRANGLERS?"
Acts 4:33
"THERE IS POWER"

ROMANS
Romans 3:19-28
"SALVATION BY FAITH ALONE"
Romans 3:20-26
"I'M NOT PERFECT, BUT i KNOW HIM"
Romans 5:1, Philippians 4:7
"PEACE"
Romans 6:3-11
"FREEDOM"

Romans 8:26-30
"OUT OF OUR CONTROL"
Romans 14:23
"WHEN WILL REVIVAL BEGIN?"

1 CORINTHIANS
I Corinthians 1:1-9
"WAITING ON GOD"
I Corinthians 13:1-7, 13
"LOVE IS SOMETHING YOU DO"

2 CORINTHIANS
II Corinthians 3:13-18
"WORSHIP"
II Corinthians 5:1-9
"GLORY"
II Cor. 5:9, 11a, 17
"POSITIVE VERBAL WITNESSING
II Corinthians 5:17-18
"WHAT HAPPENS WHEN WE MEET GOD?"
II Corinthians 8:7-9
"RICH THROUGH GIVING"
II Corinthians 12:7-9
"THE SUFFICIENCY OF GOD'S GRACE"
II Corinthians 12:7-10
"THE PROBLEM WITH BEING A PERFECT "10"

EPHESIANS
Ephesians 1:3-14
"SET FREE IN '99"
Ephesians 1:3-13; 2:4-10
"THE GRACE OF GOD"
Ephesians 2:13-22
"BREAKING DOWN THE WALLS"
Ephesians 4:32
"FORGIVENESS"
Ephesians 5:15-20
"BE CAREFUL HOW YOU WALK"
Ephesians 6:1-4
"A LEGACY"
Ephesians 6:10-13, 17
"SWORD OF THE SPIRIT"
Ephesians 6:10-14; Phil. 4:7
"GUARD YOUR HEART"
Ephesians 6:10-19
"SPIRITUAL WARFARE #1"
Ephesians 6:11-14
"SPIRITUAL WARFARE #3"
Ephesians 6:13
"TAKE A STAND"

PHILIPPIANS
Philippians 2:5-11
"CUT DOWN--LIFTED UP"
Philippians 2:5-11
"CHRIST IS LORD"
Philippians 2:9-11
"NAME ABOVE EVERY NAME"
Philippians 4:6
"WORRY FREE LIVING"
Philippians 4:13
"MIRACLES COME IN CANS"

I THESSALONIANS
I Thessalonians 4:16-17
"WHAT WILL WE SEE?"
I Thessalonians 5:8
"SPIRITUAL WARFARE #2"

II TIMOTHY
II Timothy 3:2-8
"DETERMINATION - BE FOUND FAITHFUL"

HEBREWS
Hebrews 11:1-6; Matthew 17:14-21
"BELIEVING ISN'T EASY"
Hebrews 11:1-16
"WHY WE BELIEVE IN GOD"
Hebrews 12:1- 3
"STARTING OVER"
Hebrews 12: 1-6; Jeremiah 38: 16-13
"DEALING WITH DISCOURAGEMENT"
Hebrews 12:24
"THE BLOOD THAT SPEAKS"

JAMES
James 5:11
"JOB: THE POWER OF PATIENCE"

1 PETER
I Peter 2:9-17
"CHOP WITH ART"
I Peter 2:19-25
"ON GETTING KNOCKED DOWN"
I Peter 5:7
"ENJOYING THE JOURNEY"

REVELATION
Revelation 21:1-8
"I AIN'T GOING TO HELL!"

Submit your URL for free at: